News
Your unclaimed client balances will help us raise over £1million in 2023  
We're aiming to help even more solicitors get back on track in the future – and calling on legal firms to donate their unclaimed Residual Client Balances (RCBs) to help us reach our target of raising over £1 million in 2023.   
"Your firm's small change can make a big change to solicitors who are in need or crisis", says CEO Nick Gallagher. "Whether your firm has only a few pennies in a client account or a larger sum, we can use this to fund a healthier, happier and more supported profession. 

"The process for donating unclaimed balances is really simple and straightforward. The best starting point for anybody who hasn't done it before is to send us an email, give us a call or fill out the form on our website and we will talk them through the process.  

"The first thing they need to consider is whether any single donation they're making is over £500. If it is, then it needs approval from the SRA."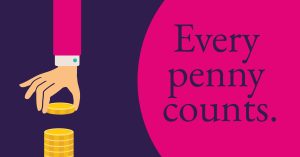 Donating your firm's RCBs to The Solicitors' Charity is 100% risk-free. We offer complete indemnity in every case, irrespective of the amount, which means you can always claim the funds back should you ever need to.   
Donations to our charity are responsibly and thoughtfully used to help both individuals in the profession, as well as the wider industry.  
Nick says:
"We invest unclaimed balances and use the income and above-inflationary growth from our investments to fund our work. This means we continue to aid solicitors in need and their dependants, either through direct grants, supporting partners such as LawCare, or by purchasing services from other partners."  

"In 2021, we received £912,000 in RCBs; in 2023 I'd really like us to reach over £1 million. It will help us as we launch our new strategy and enable us to support even more solicitors."  
RCB donations fund targeted support for solicitors in crisis, including: 
Mental and physical wellbeing

 

Financial wellbeing

 

Professional wellbeing

 
Head to https://thesolicitorscharity.org/support-our-work/unclaimed-balances/ and contact us. 
Read more in November's edition of Lawyer Monthly https://www.lawyer-monthly.com/2022/10/the-solicitors-charity-targets-over-1-million-in-2023/