News
12,000 Solicitors 'spin to win' at London Legal Walk
Prizes a plenty with the spin to win game

12,000 solicitors out in force to show support for charity

The Solicitors' Charity sponsors event to raise awareness of the support it gives solicitors
More than 12,000 legal colleagues got together and picked up the pace to support The London Legal Support Trust at the London Legal Walk on June 28th 2022 and raised more than £550,000 for legal support services.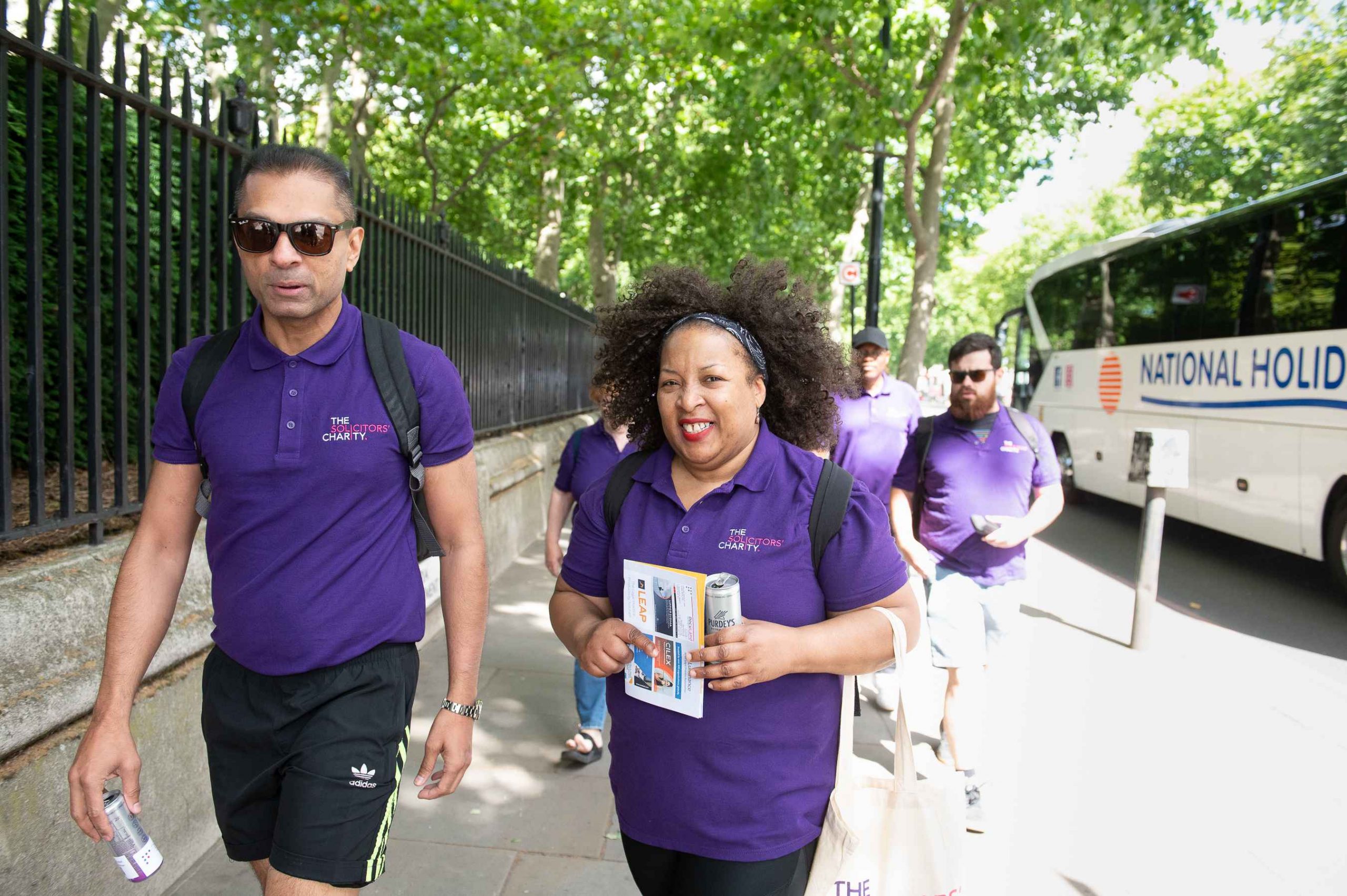 The walk, now in its 18th year, was organised by the London Legal Support Trust and brought together the legal community supporting access to justice.
Sponsored by The Solicitors' Charity, participants were invited to stop at its stand en route to find out more about how it helps solicitors who are going through difficult times.
There was also a fun 'Wheel of Fortune' on the charity stand – giving walkers the opportunity to win big, which proved a huge hit! It was a brilliant opportunity for The Solicitors' Charity to engage with solicitors from across the UK, and visitors loved taking part in the fun and games on the interactive stand.
After crossing the finish line, the walkers celebrated at an evening street party featuring food vendors, fire jugglers and musicians.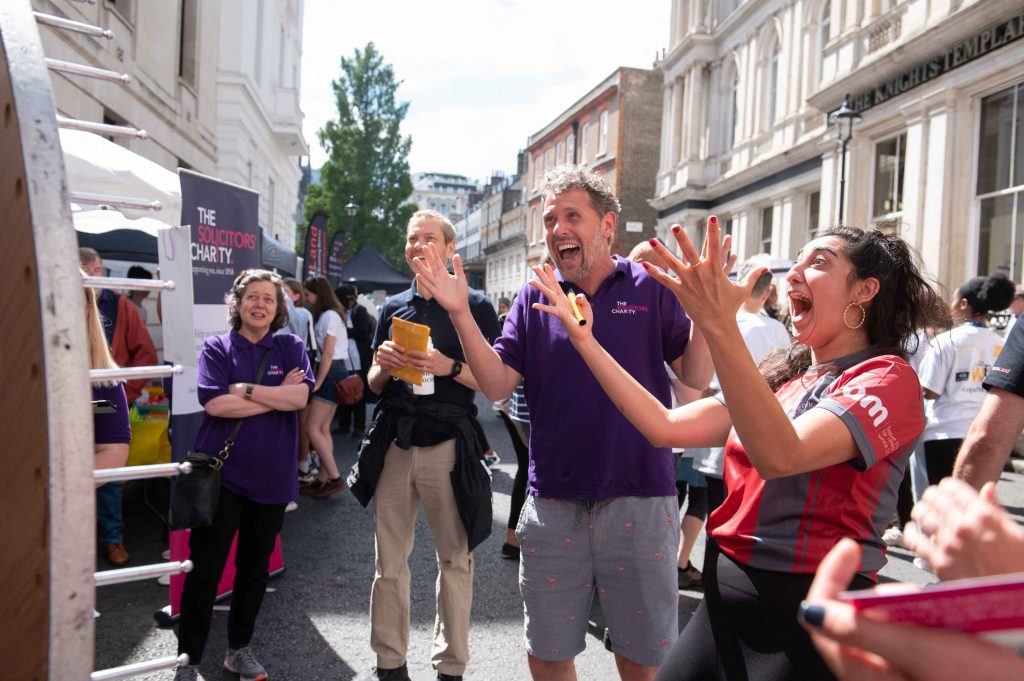 The Solicitors' Charity Chief Executive Nick Gallagher said:
"This year's London Legal Walk had a great atmosphere created by all those taking part – including 10 of the charity's volunteers and staff. A huge amount has been raised to help provide more free and pro bono advice to solicitors in London and the South East.

"As a sponsor of The London Legal Walk again this year, we were delighted to chat to participants at our stand and spread the word about the work we do and how it makes a positive difference to many lives in England and Wales.

"The Wheel of Fortune proved popular too – it was lovely to see so many legal professionals having a fantastic time!"