News
Over £1m support from The Solicitors' Charity for those in need
Annual 'Big Report' figures released for 2021
More than £1million awarded in support of clients needing help
More male solicitors than women requested help last year
Charity funds tailored one-off awards for individual needs

More than £1 million was awarded by The Solicitors' Charity in 2021 to help people in the solicitor's profession who were suffering personal and economic hardship.
The charity's annual Big Report has just been published showing that £1,024,218 was allocated to support clients in 2021, with 34% of this total spent on one-off awards to meet individual needs. This is compared to £1,271,565 in 2020 at the height of the pandemic.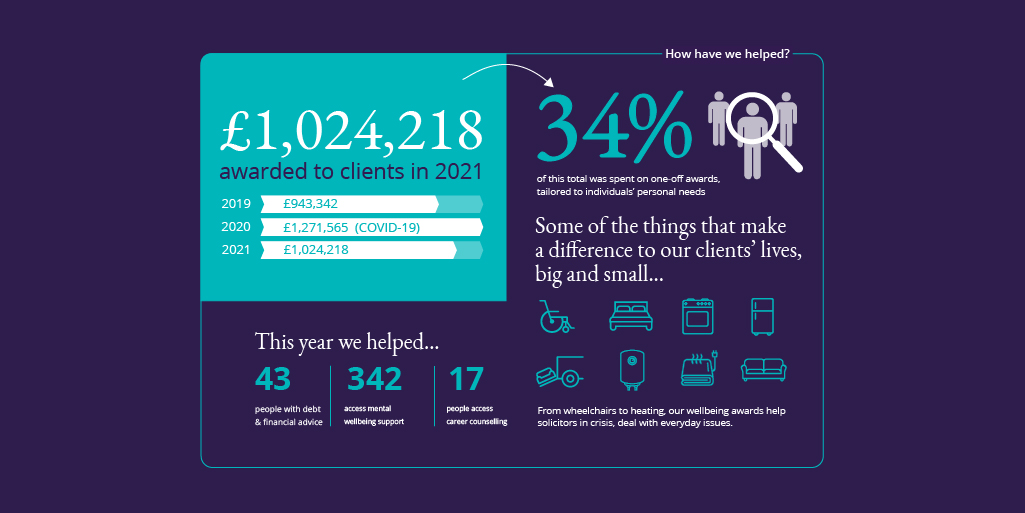 The one-off financial awards cover a range of necessities, such as household equipment and medical aids – giving the support that really matters to those solicitors in need.
In the wake of the COVID-19 outbreak, the Big Report statistics for 2021 revealed potential new trends – for the first time in five years, more men (54%) requested support than women (46%).
In addition, the report shows that, for the first time, in 2021 the majority of new cases were solicitors identifying as black, asian or from another ethnic minority background, with only 47% identifying as white.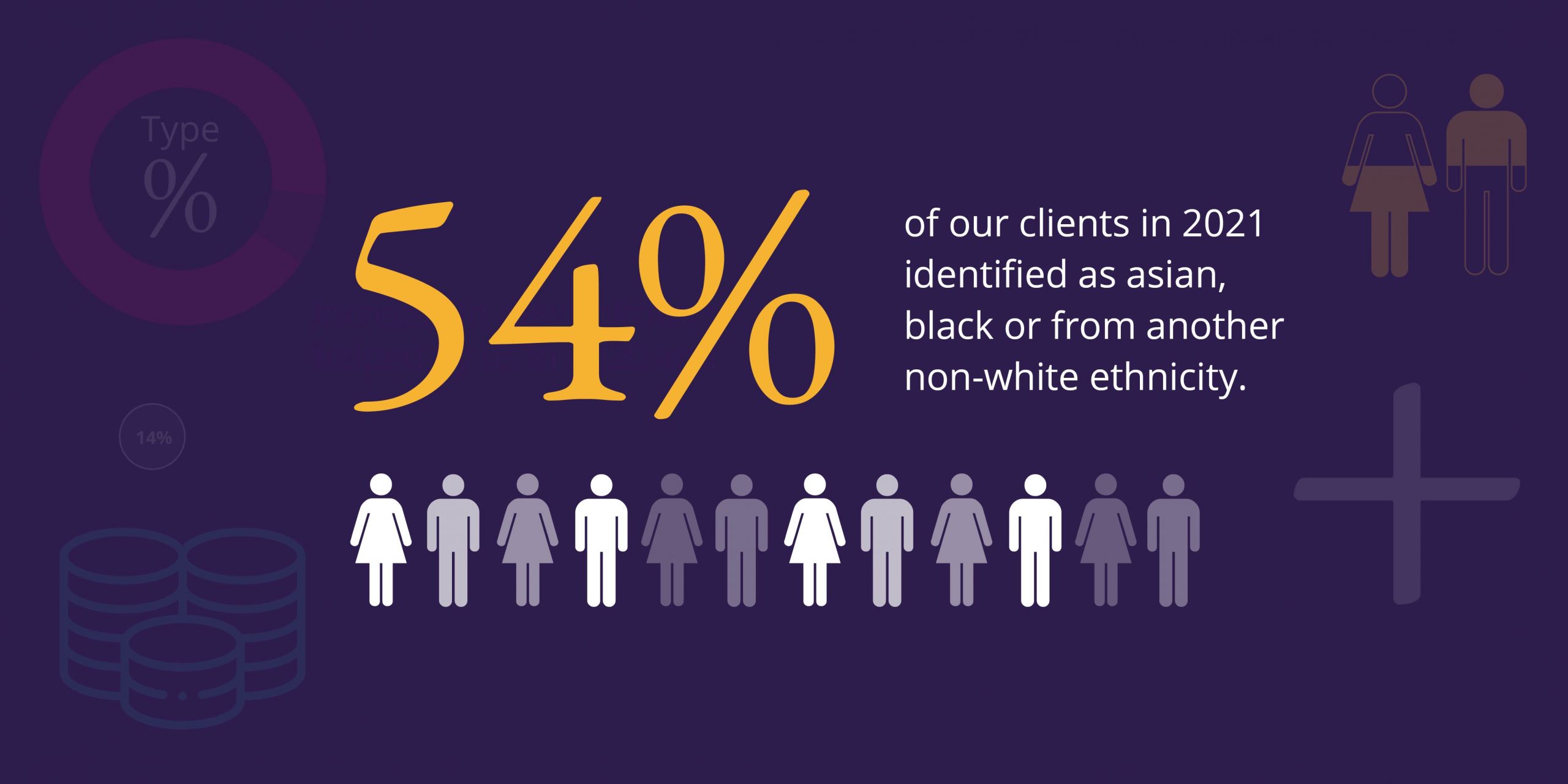 A total of 342 clients were helped to access mental wellbeing support; 43 people gained financial and debt advice and 17 solicitors accessed career counselling through the charity.
The report also shows that more people under the age of 60 were supported in 2021, compared to 2020, with seven in ten new applicants under 60. It also highlighted that most of the charity's primary beneficiaries work for small firms or are sole practitioners.
The Solicitors' Charity Chief Executive Nick Gallagher said:
"We are pleased to publish the Support for Solicitors: The Big Report for 2021, offering a clear overview of the support we provided for solicitors in need or crisis in England and Wales during 2021.

"The charity's support is now increasingly more tailored to the individual client, with 34% being spent last year on one-off awards rather than daily living allowances and other forms of support.

"We support solicitors in more ways than just providing financial support. Some of the things we have purchased that make a difference to our client's lives include; wheelchairs, physio equipment, domestic boilers, cookers and carpets.

"We collaborate with and fund a range of expert partner organisations to make sure solicitors get the support that they need. In 2021, the funding we provided to LawCare helped them support the mental health and wellbeing of 342 solicitors; 17 solicitors in need of career counselling were referred to Renovo and 43 were given financial and debt advice via our partners.

"As we move forward out of the pandemic, we take heart that we have been there for solicitors in unprecedented difficult situations. We recognise that the recent events will continue to impact our profession for a long time, but we are prepared for the future.

"The team at The Solicitors' Charity is on hand to help with financial, practical and emotional support for solicitors – as we have been doing since 1858. So, if you need help or indeed you can help us, please get in touch."